Car Conversations: an MSR 🛢
If this looks like a Twitter thread, it is! When it looked like Twitter was going to implode, I decided to create this thread here as well, rather than risk losing it.
Tracing the evolution of the Mulder/Scully Relationship through things they say while driving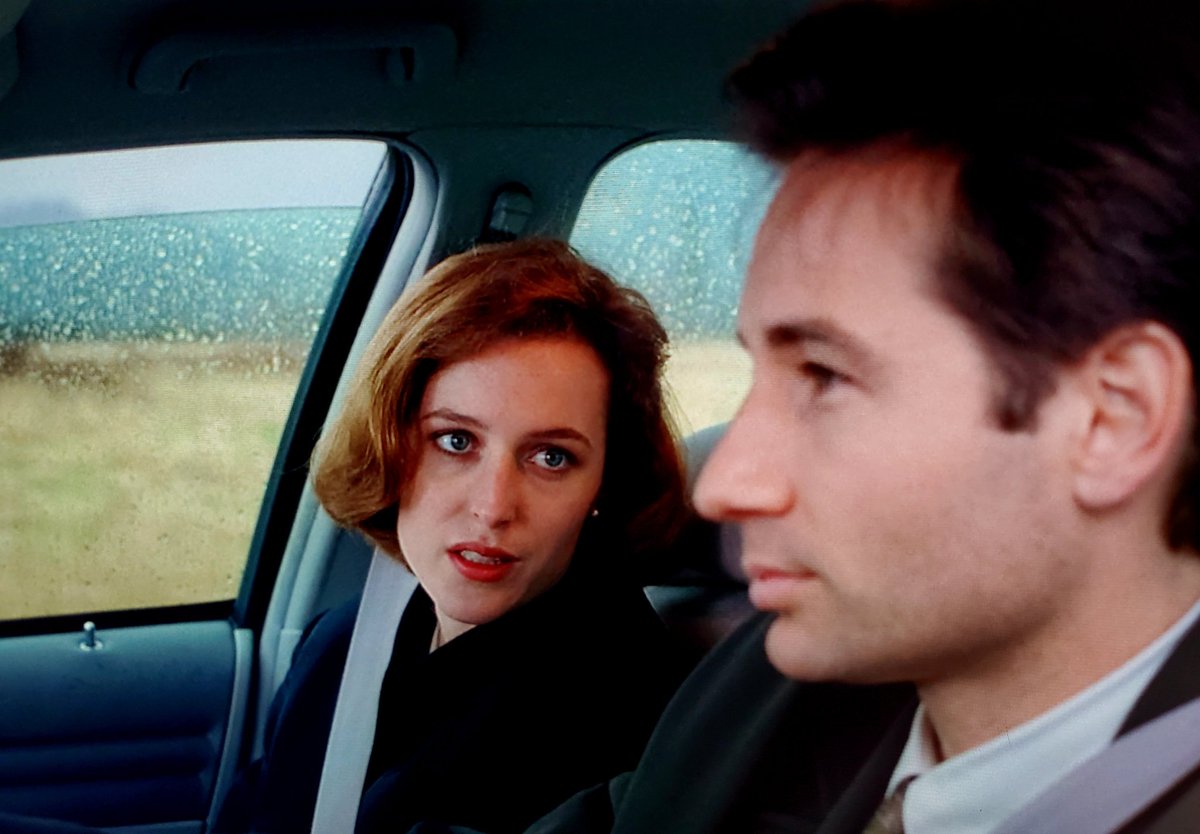 ***
S: Better than you expected, or better than you hoped?
M: I'll let you know when we get past the easy part
Getting to know each other in the Pilot. They're both a little unsure of each other but open to the new experience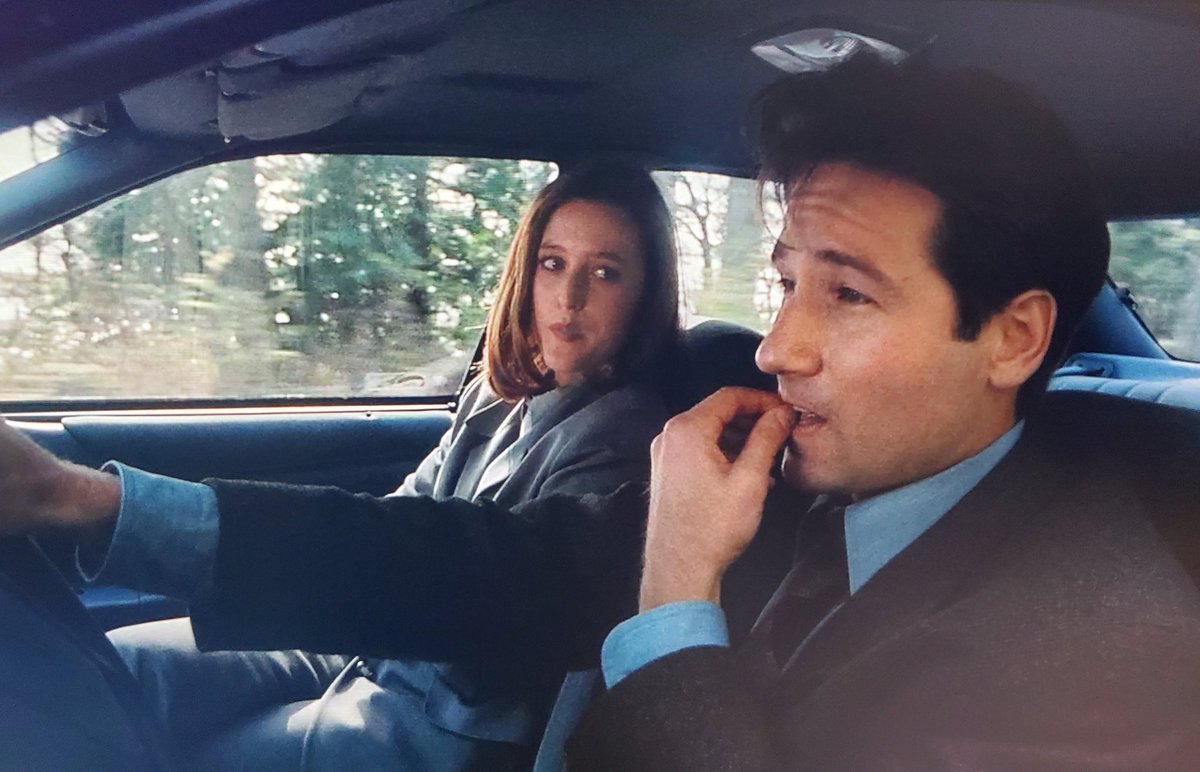 ***
M: We lost 9 minutes
Again in the Pilot, Scully is really wondering whether this can work. She knows time is a universal invariant. How can Mulder question that?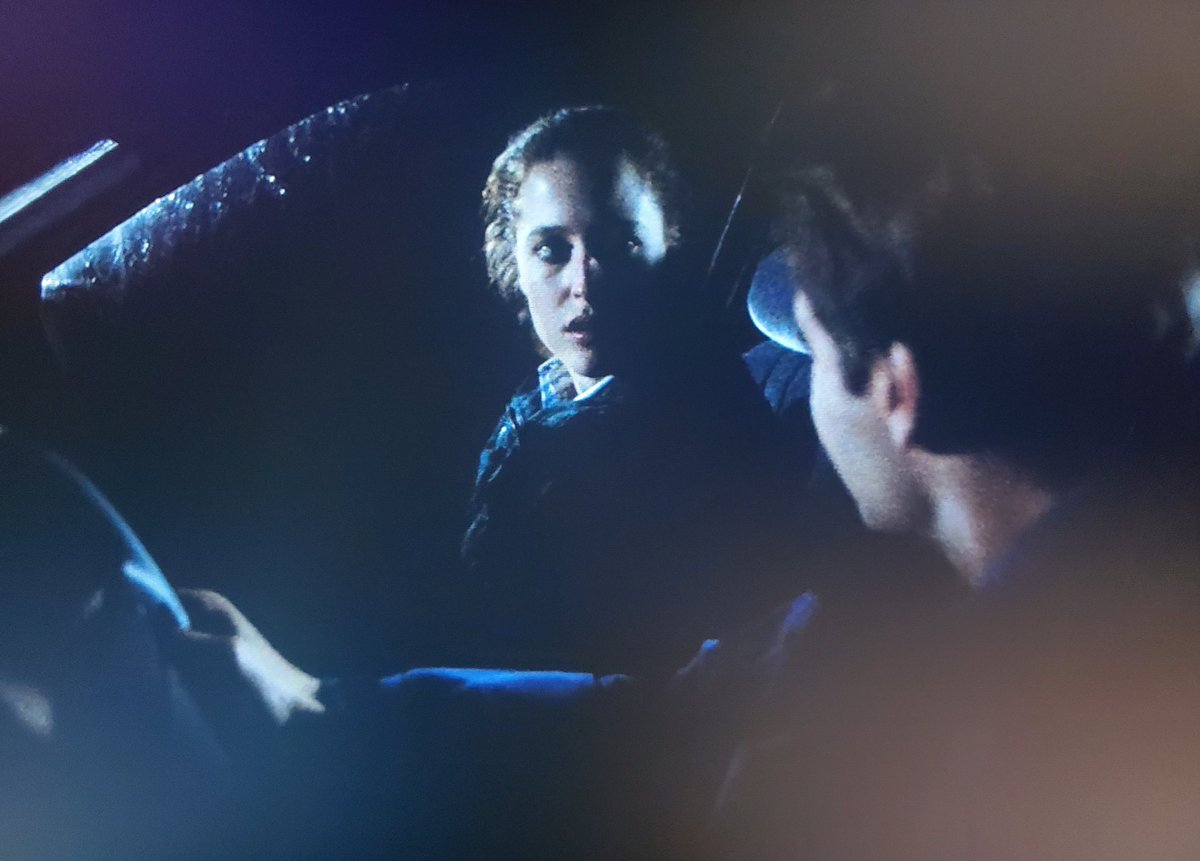 ***
S: You believe it all, don't you?
M: Why wouldn't I?
In Deep Throat Scully seems amused by Mulder's willingness to believe, and Mulder's wondering whether she can open herself to extreme possibilities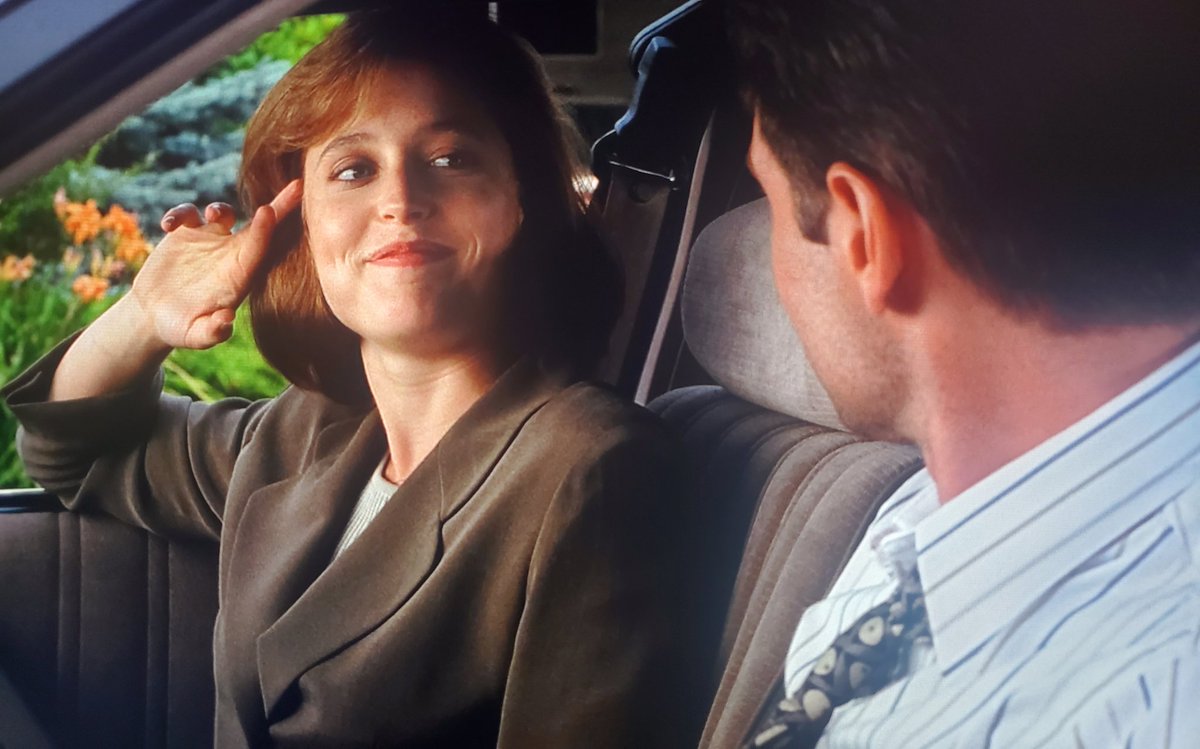 ***
M: The boy is a Conduit of some kind, a link or connection
S: Mulder I know what you're thinking, why this is so important to you
Scully is getting look at how Mulder is affected by his sister's abduction. He needs to trust that she won't dismiss his theories because of it.
***
Have you ever seen the Liberty Bell?
A little friendly banter after finishing the case in Shadows. The script suggests they're starting to understand each other, and enjoying it.
***
Little Eves: We have to go to the bathroom
M: Can you hold it?
S: I could use some caffeine
M: *sigh*
They fell so easily into these roles in Eve
***
M: Think about it, this truck drove across America… nobody would have suspected it was hauling a craft from another world
By E.B.E. Scully isn't laughing at Mulder. She's completely on his side, even while she's seeking other explanations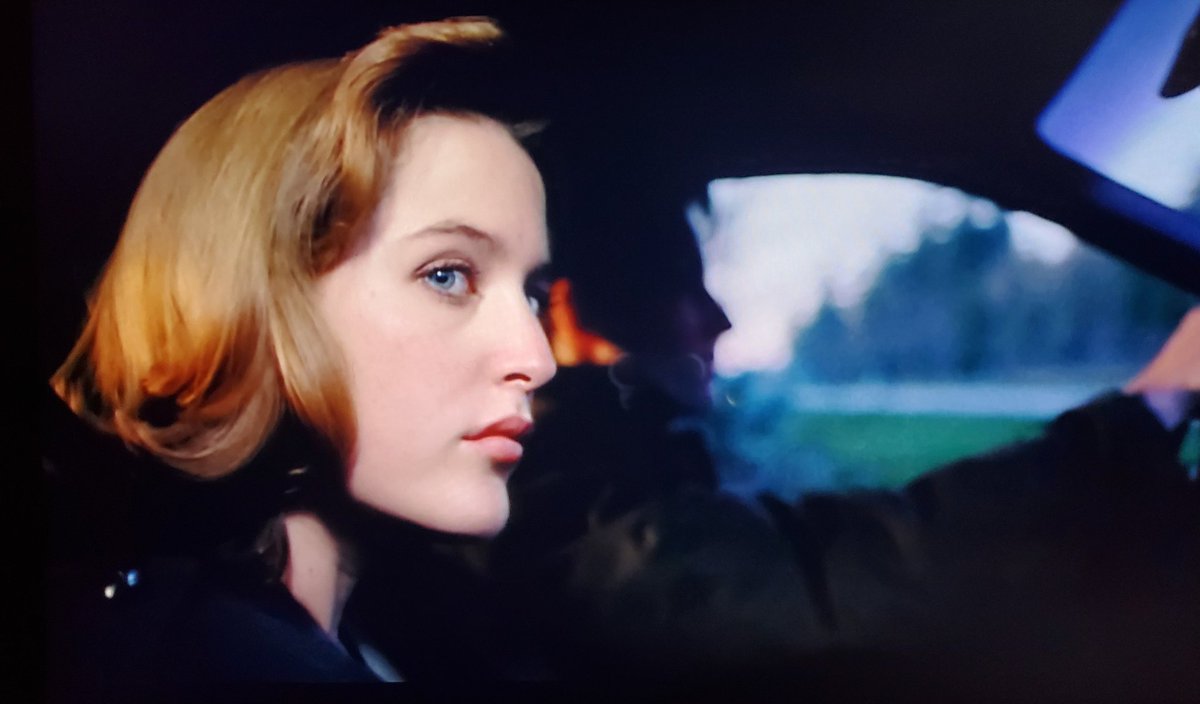 ***
S: What aren't you telling me? Why are we here?
Mulder is still not completely open with Scully in Shapes.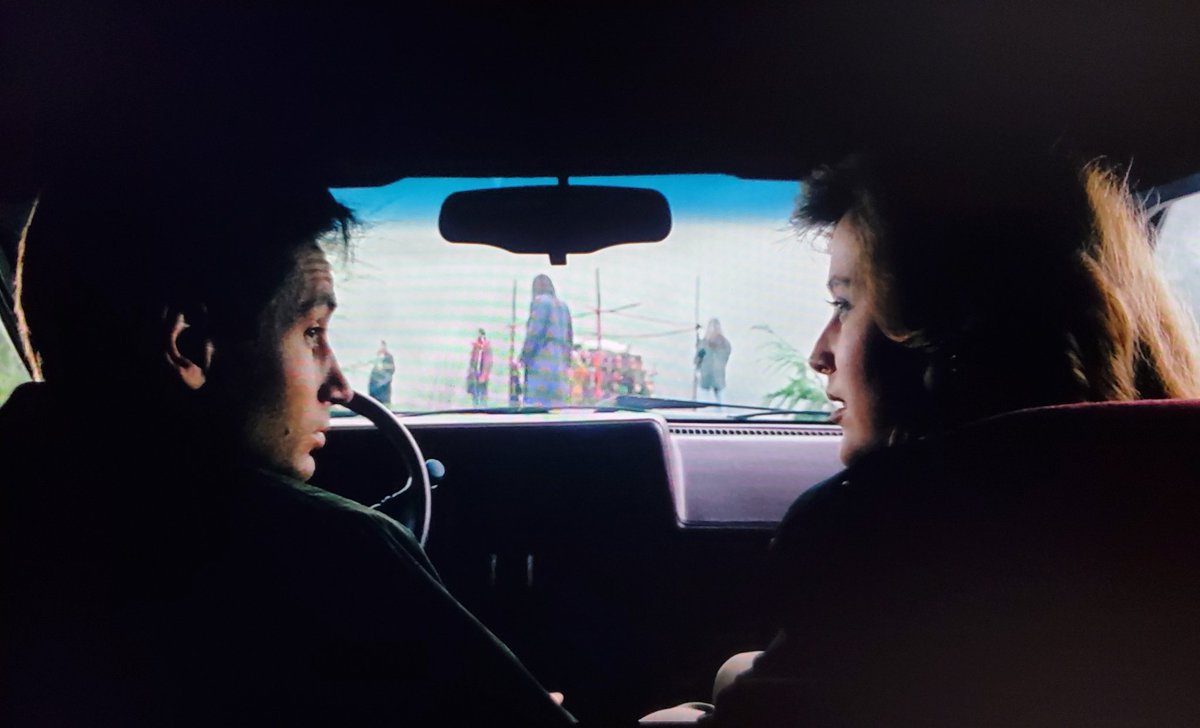 ***
S: Fox —
M: Mulder. I even made my parents call me Mulder
S: Mulder, I wouldn't put myself on the line for anybody but you
M: If there's an iced tea in that bag, could be love
In Tooms they both make it clear they're looking out for each other, they're important to each other.
***
S: I seem to recall you having some pretty extreme hunches
M: I never have!
S: 😁
M: 😁
In Aubrey we see one of the most adorable car conversations ever (and the inspiration for this thread)! They clearly enjoy each other's company
***
M: Vikings v. Redskins, Scully. 40 yard line, you and me.
In Irresistible we learn the Mulder took a case just to have the chance to take Scully to a football game
***
M: What is it Scully?
S: I'm alright
M: You don't look alright
S: No, I'm fine
Stoic Scully in Fresh Bones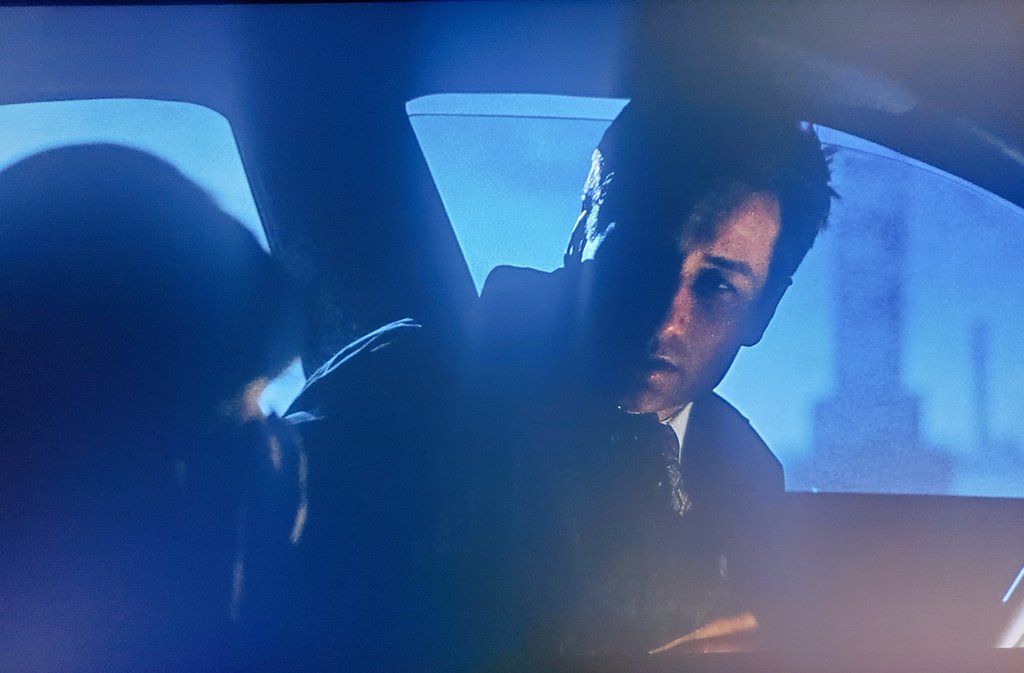 ***
S: Woman gets lonely, sometimes she can't wait around for a man to be reincarnated
M: …
Did Mulder think about this comment in The List later?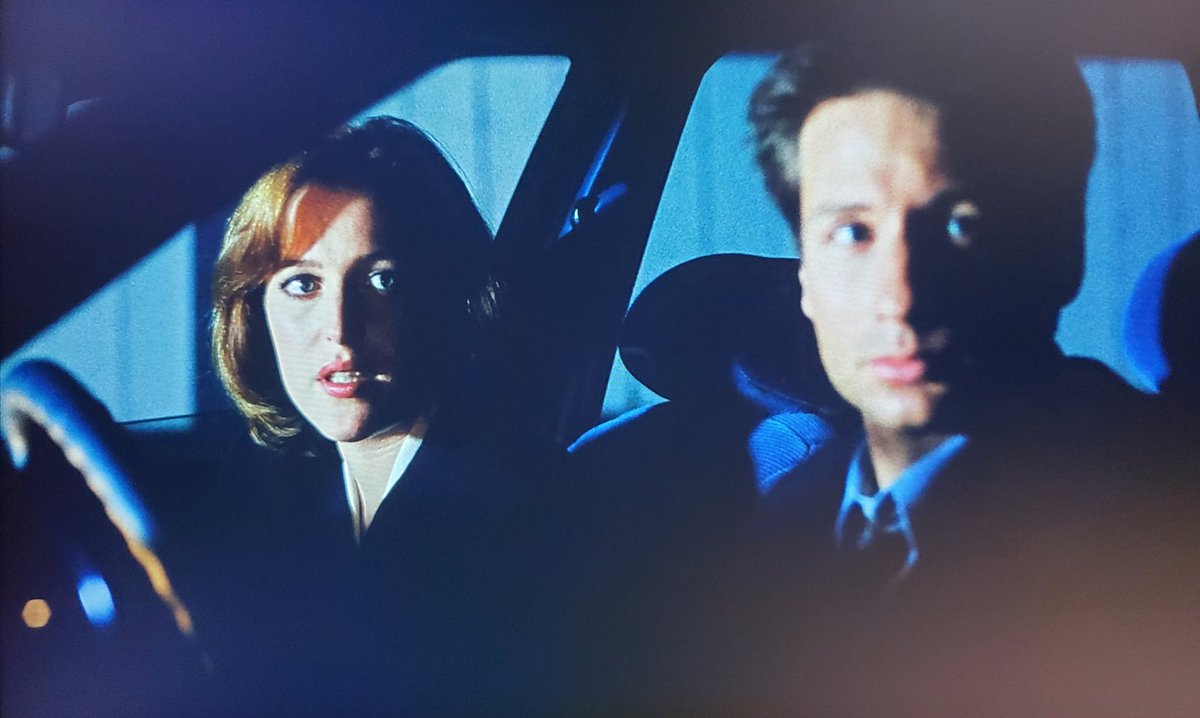 ***
S: The map says turn right
M: The detective said turn left
S: Turn right
M: *turns right, the turns around and heads left*
Clearly something's amiss in Syzygy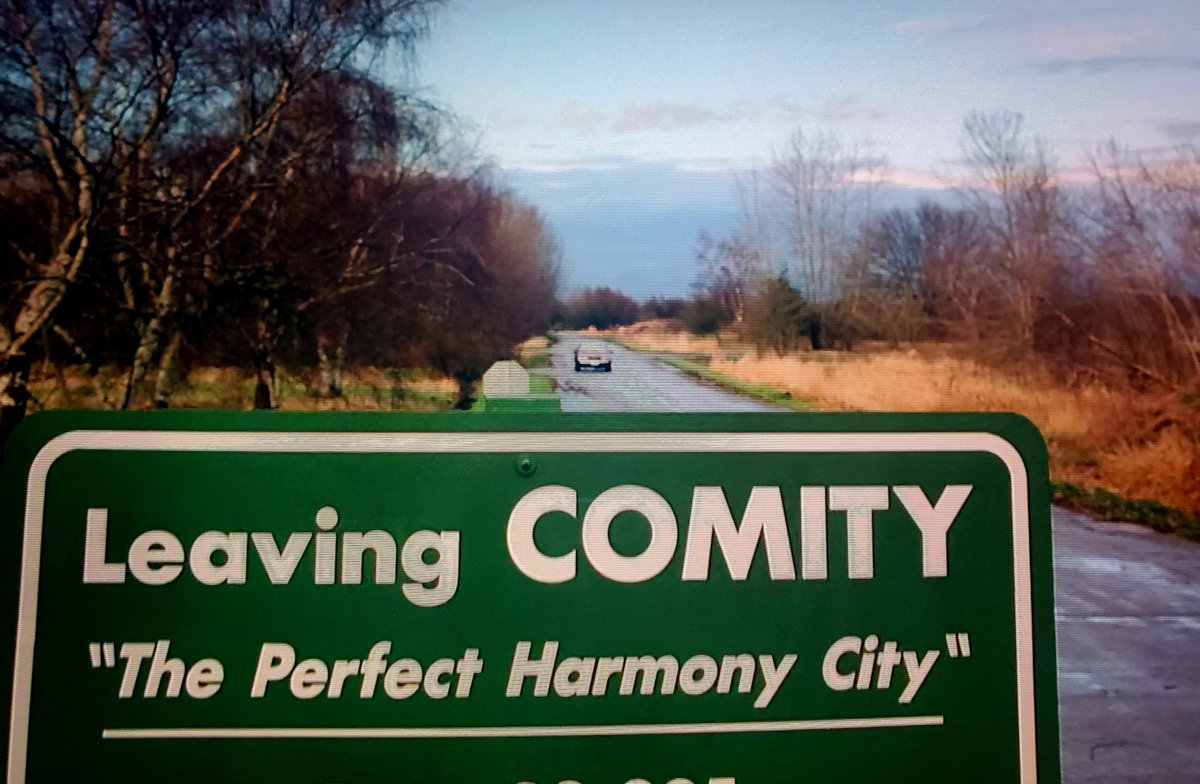 ***
S: Shut up Mulder
M: Sure. Fine. Whatever.
Yep, glad to leave this town behind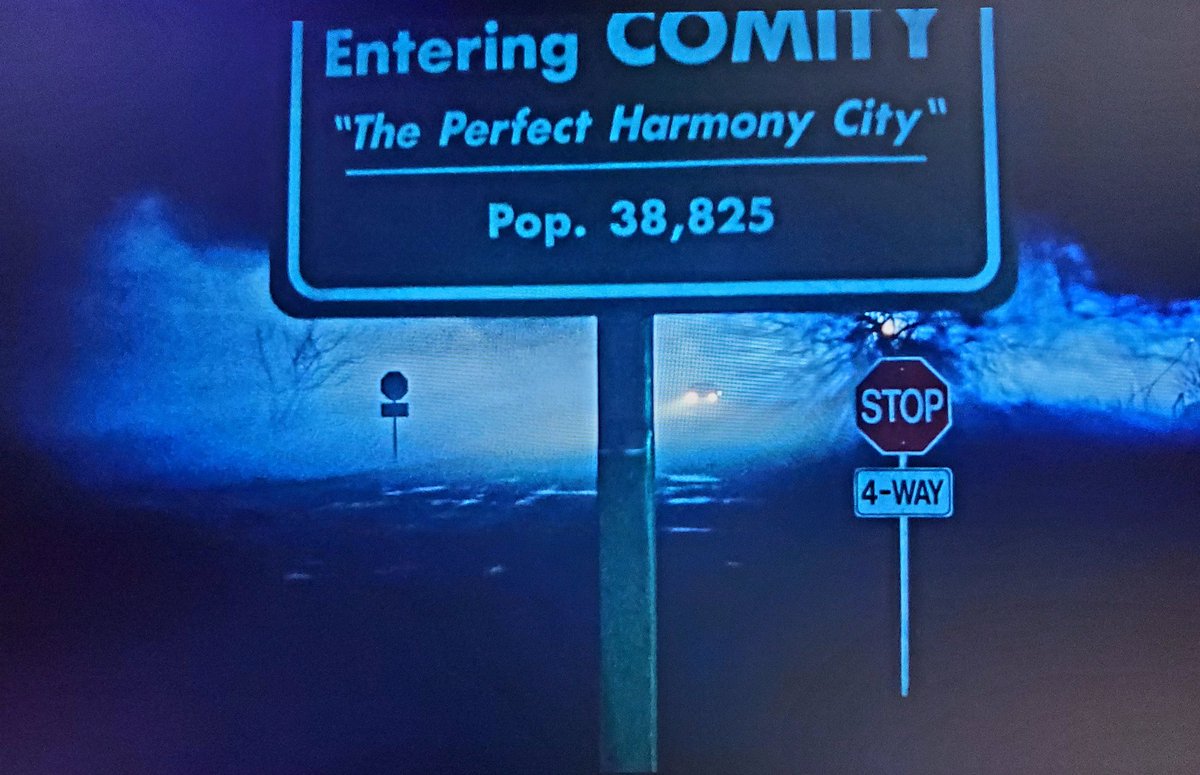 ***
M: Did you really have to bring him?
S: You wake me up on a Saturday morning. My mother's out of town, the dog-sitters are booked, and you know how I feel about kennels.
Quagmire shows us that partners who know each other this well sometimes get on each other's nerves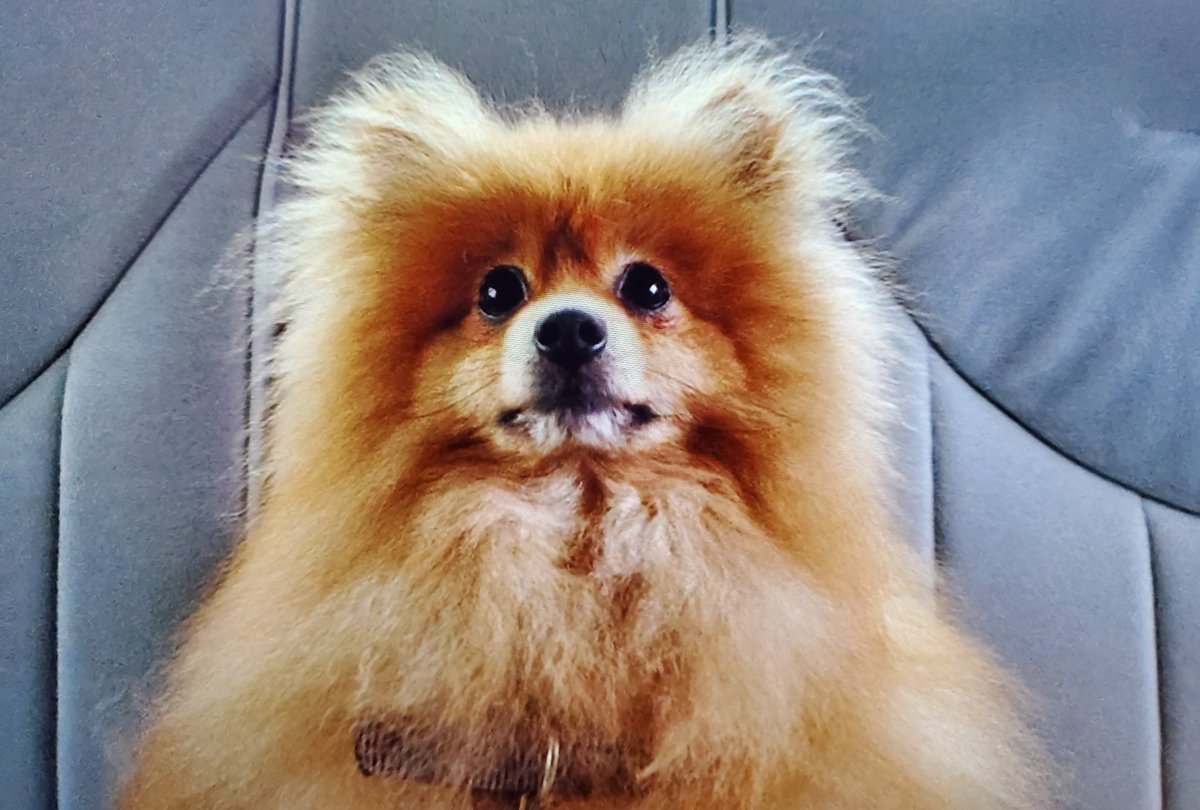 ***
S: There has to be some evidence of a virus
M: Scully I think if you looked up from your microscope you'd see what's missing is a motive
S: The motive of any pathogen is to reproduce
Their theories are at odds in Teliko and they're a little snippy about it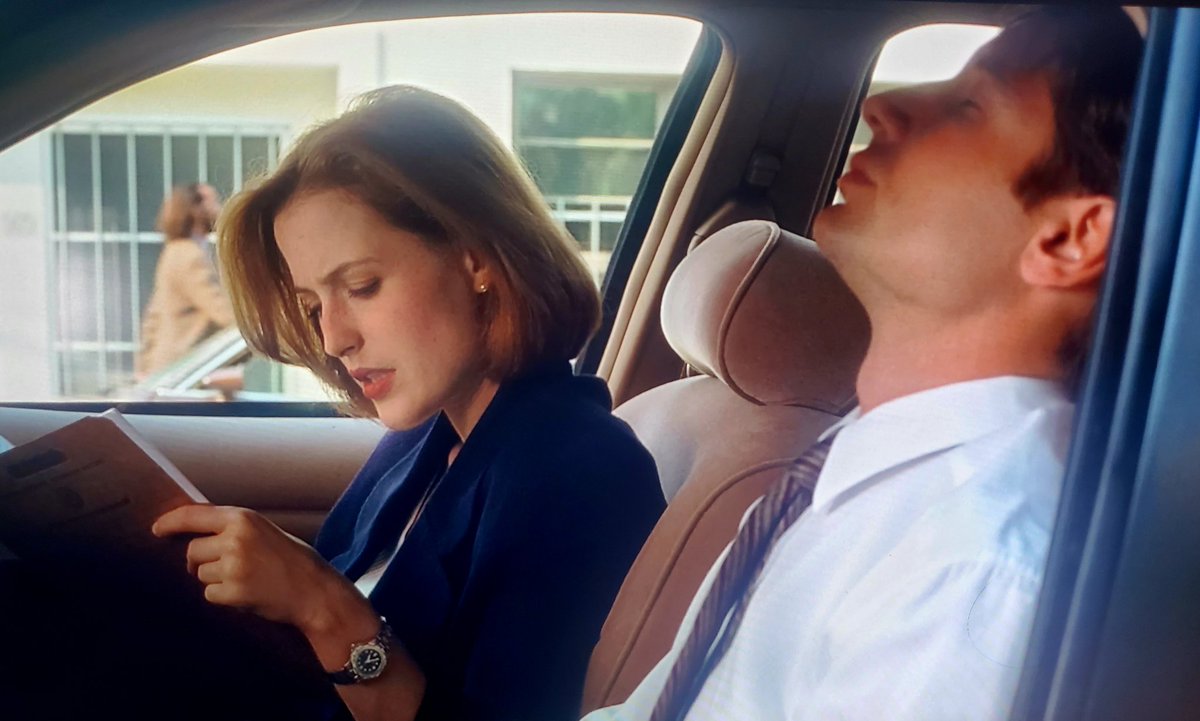 ***
S: What the hell does it matter?
M: Because I want to know
S: I don't
More conflict in Unruhe. Interesting that they're not even together in the car.
***
M: You did a good job Scully, you should be proud
S: I want to go home
He can tell she's upset at the end of Leonard Betts, he just doesn't understand why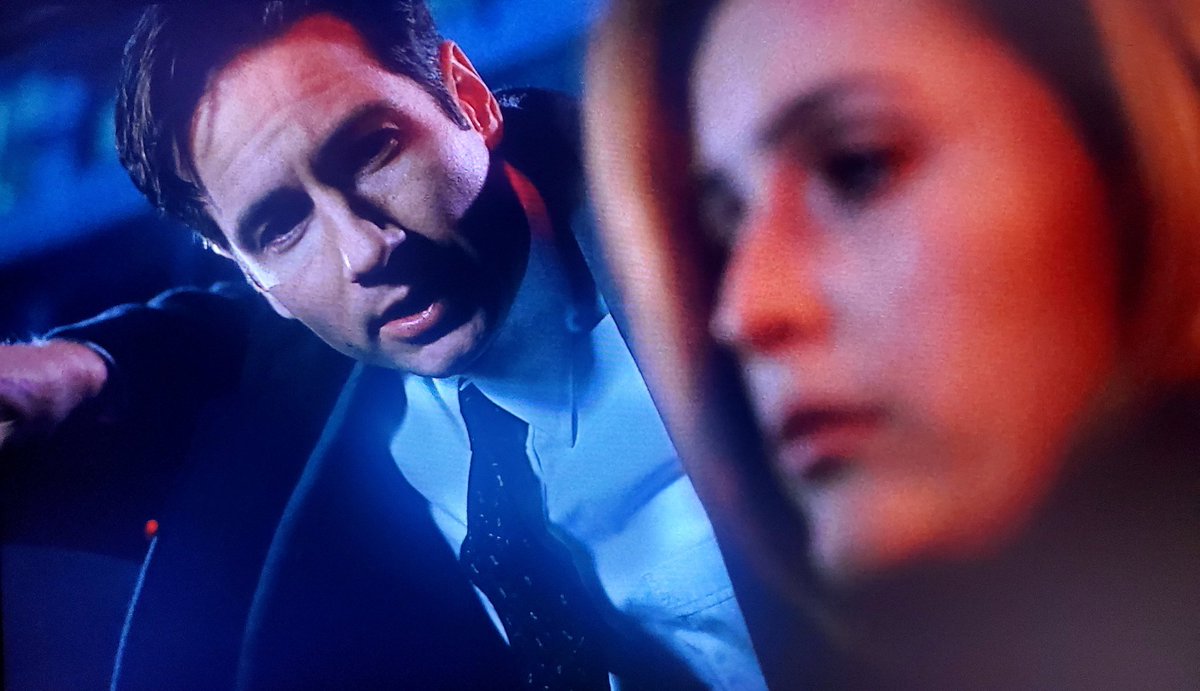 ***
S: So what else about this case interests you? Could it be visitors from space?
She knows him so well! Some light, good-natured teasing in Small Potatoes
***
M: Kill me now
S: 😊
A little whispered joking between friends in Detour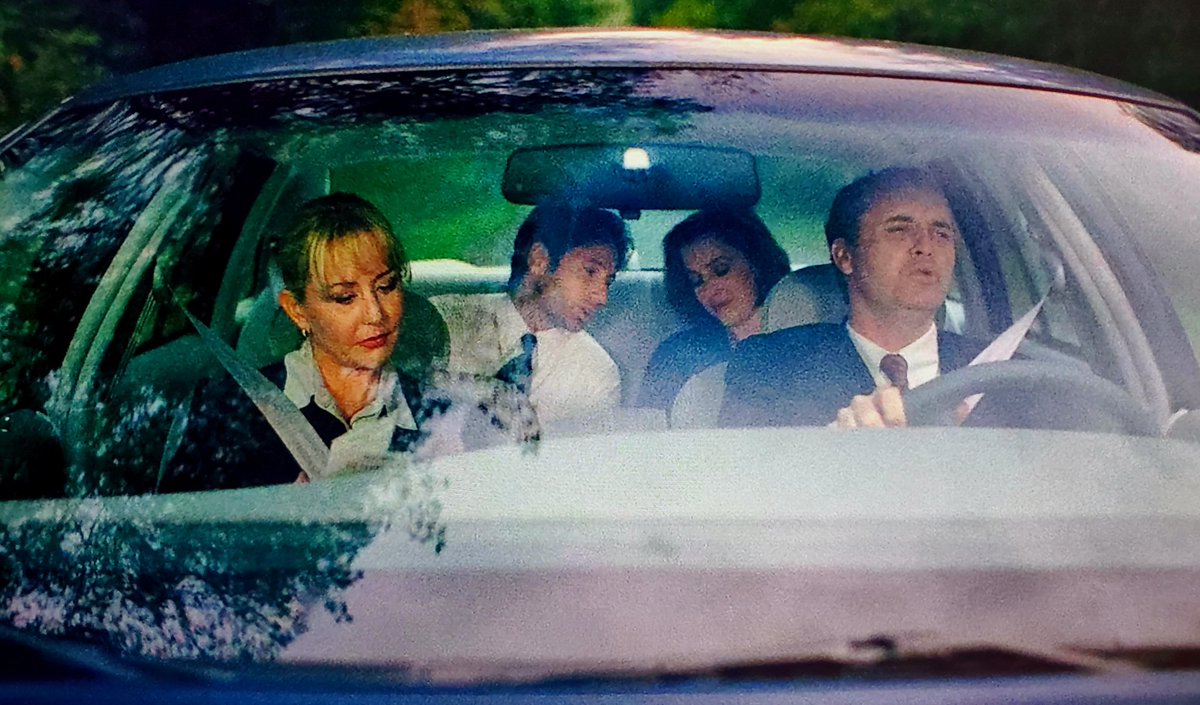 ***
This scene in The Post-Modern Prometheus is really all about the unspoken communication
***
M: Buckle up Scully
S: Mulder he's armed and well within his jurisdiction
Her caution balances his impulsiveness in The Red and the Black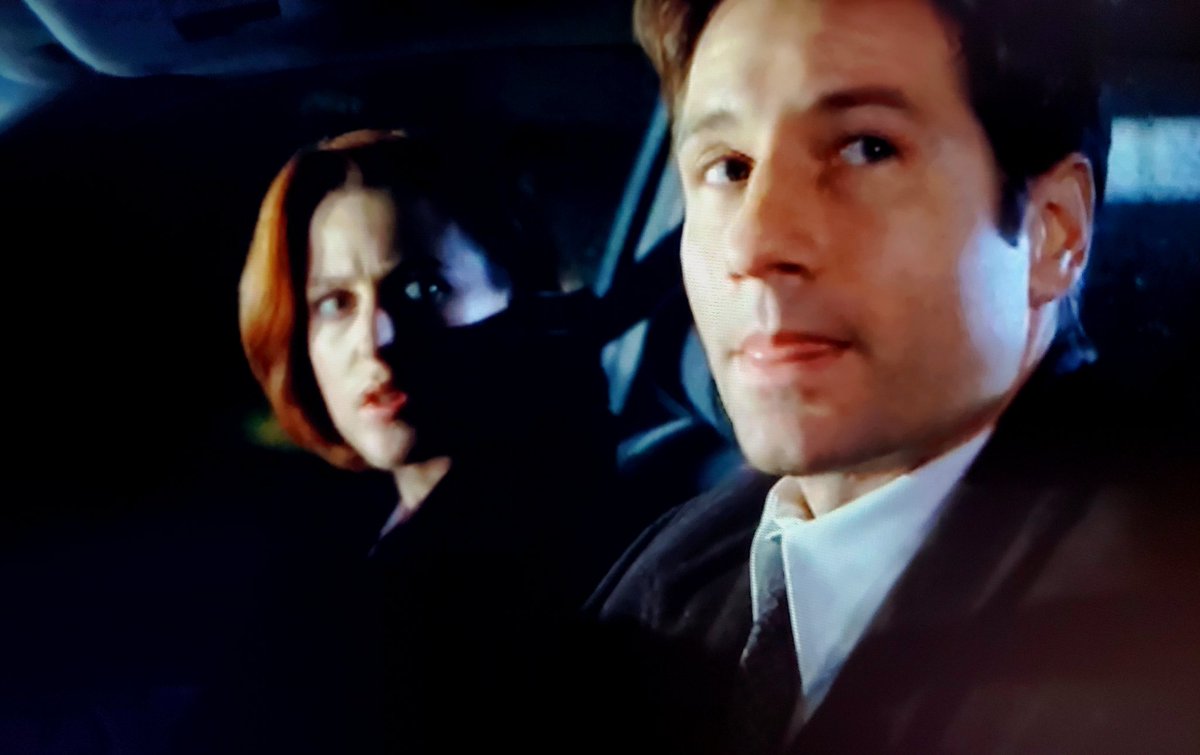 ***
S: 1991, that's about when you started work on the X-Files
M: More or less, yeah
There's clearly something Mulder isn't saying in The End, and Scully senses it.
***
M: I think they went left
S: I don't know why, I think they went right
M: *goes straight ahead* 5 years together Scully, how many times I been wrong? Never. Not driving anyway.
Maybe Mulder has learned when to compromise by Fight the Future, and also when to turn on the charm.
***
S: Mulder, what's going on?
They're not communicating very well in The Beginning
***
S: Don't you ever just want to stop, get out of the damn car, settle down & live … a normal life?
M: This is a normal life
This conversation in Dreamland is so telling. They're clearly having a good time. But M has told S he loves her. Maybe there's more to life than the xfiles.
***
S: Mulder, tell me you didn't call me out here on Christmas Eve to go ghost busting with you
He did. And she will. It's what they do. How The Ghosts Stole Christmas
***
In Agua Mala, he's lured by tales of sea monsters, she doesn't believe they exist, and there's a whole lot of bickering going on.
***
S: How well do you know this woman Mulder?
M: How well do you know anyone you meet on the internet? She likes to talk.
S: She's enamored of you Mulder. Don't under estimate a woman.
Is Scully jealous in Alpha? Yeah, probably. They have some feelings to deal with.
***
M: Bubble gum pink, that'd be a good color for you Scully

That's a pretty intimate comment for Mulder to make in front of the X-COPS crew
***
S: Mulder lock your door
M: I don't think it matters much Scully

By Essence they've been through so much and they're so close to having what they want, but the danger's still there. Would they even know how to live a normal life?
***
There are no words necessary for this conversation in The Truth
***
S: We've moved on with our lives
M: Yes we have, for better or for worse
It's so heartbreaking seeing where they are in My Struggle, married but apart, after all they've been through.
***
S: Mulder, I'm here
M: He saved your life, Old Smokey. I suppose I should thank him
S: We're gonna save your life
In My Struggle II, neither can accept a world without the other in it
***
S: Well, this is romantic
M: Innit?

They go on dates! Their relationship is looking pretty good by The Lost Art Of Forehead Sweat
***
S: Do we need gas?
M: I could use a bathroom

This exchange in Ghouli seems so mundane, but it's a shorthand that speaks of a long history and deep understanding. They're on the same page, and they both know it.
***
M: Skinner could be back there somewhere
S: Then why the hell are we driving away?
M: Pull over
S: What are you going to do?
M: What I hope Skinner would do for either of us
In Kitten we get a glimpse at the effect their relationship has had on Skinner
***
And finally, this bonus conversation in Kitten
M: Kiss me!
S: Later 😁